News archive
Featured gallery
Welcome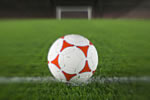 Football is considered one of the most popular and one of the greatest games in the world; therefore many call it "the worlds greatest past time." Some characteristics of football place it above other sports. Everyone plays football from children, to youth, to the elderly. A playground can be anything: soil, grass, concrete, sand, pavement, hardwood floor, indoor or outdoor. The privilege of being able to play regardless of the weather conditions is an attribute only football has.
Today, football is more than a game; it is a culture of nations, a job or a business, and it is incorporated in lives of many of us. There are many nice and attractive reasons that connect us to football. With all of its characteristics and requirements, football is one of the cheapest sports to get involved in (which is something not easily overlooked).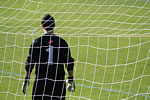 Federation Internationale de Football Association, or FIFA, is the world governing body of football, founded in 1904. FIFA is responsible for overlooking all football competitions around the world. Under FIFA, there are smaller associations based on geographical location. Today, FIFA consists of 207 members, which is more than the number of members making up the United Nations (UN). Tempo Football School will closely cooperate with some of FIFA's bureaus while following and accepting the FIFA's rules. This is one of the reasons why in the name of our school the word "football" is used instead of "soccer".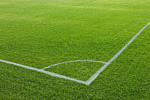 Our wish is that you will become a part of Tempo Football School, and we ensure that we will do our best to provide your children with many memorable and pleasant moments. Playing with the ball in the fresh air, under the supervision of a credible and qualified instructor, is only a small part of these moments your child will receive. It is impossible and unrealistic for us to promise that your children will become professional players, but we are certain that after your children leave they will all be winners. Some will defeat everyday boredom, some of them will defeat weight problems, and some will improve their qualities and carry them over to their future careers.